Spring is in the air. Finally! That means our thoughts naturally turn to all of the great outdoor activities we'll be doing soon. For many of us, that includes working in the garden. While it may be a bit too early to plant much outdoors this month, it's definitely time to start planning our spring garden. What worked well for you last year? What didn't quite come out as you planned? It's good to think of these things, but maybe this will be your first year gardening. Whatever your experience level, we've provided some suggestions for the best plants for your Orange County spring garden. Get growing and let us know how it goes!
1. Santa Barbara Daisy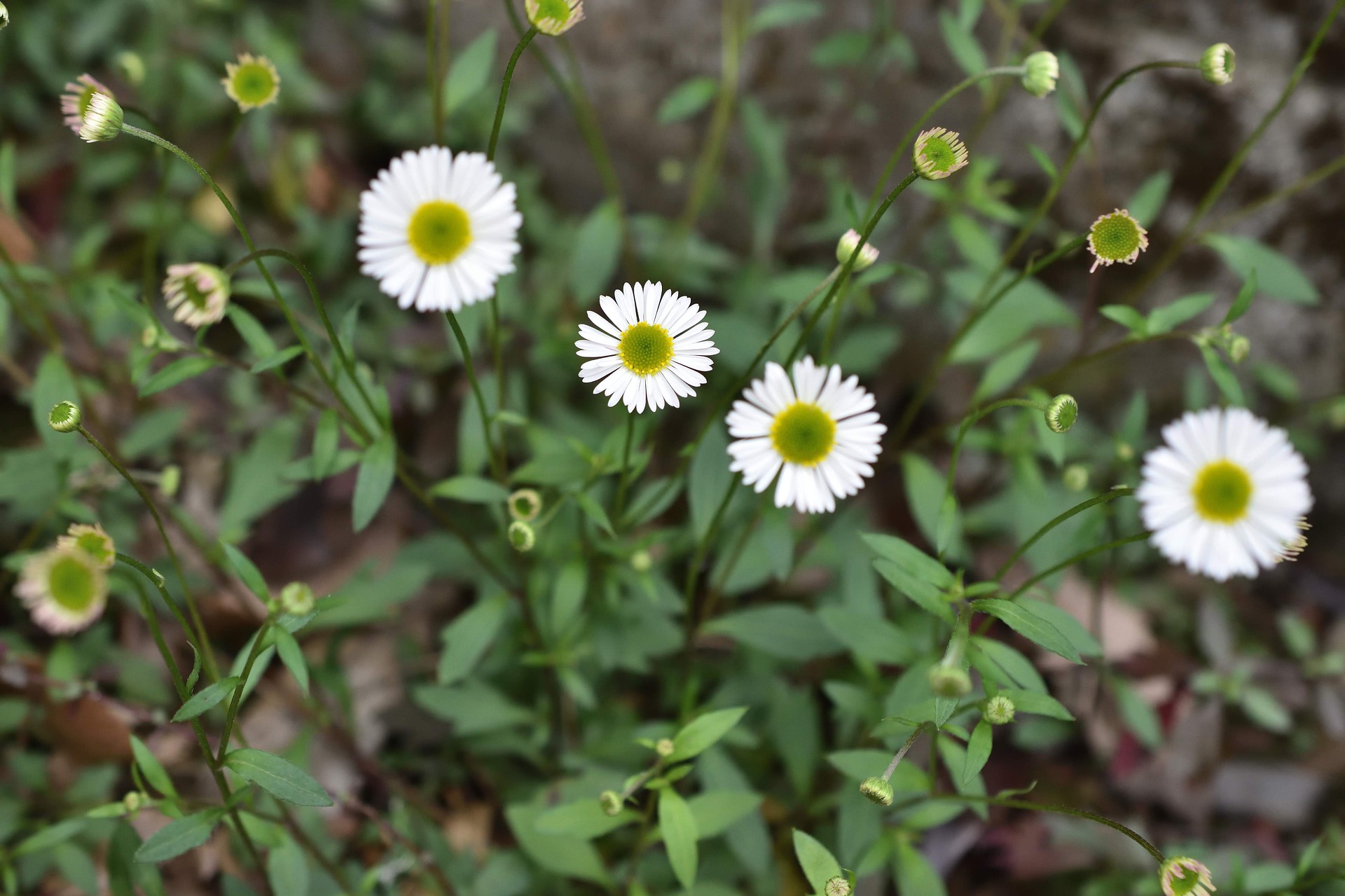 Spring breeds a variety of show-stopping bloomers, including the gorgeous Santa Barbara Daisy. It's a shining, no-maintenance garden plan with profusions of yellow-center flowers with gray-green leaves. Although the petals start as white, they fade into a purple or pink color.
Its trailing branches grow up to a landscape size of one to two feet high and three to five feet wide. During the spring season, the Santa Barbara Daisy welcomes small white and pink daisies that involve pollinating insects like butterflies and bees. These daisies are best planted in an area that receives partial shade to full sun. They grow extremely well in cool coastal climates or California annual droughts, making them the perfect plant for Orange County.
2. Bird of Paradise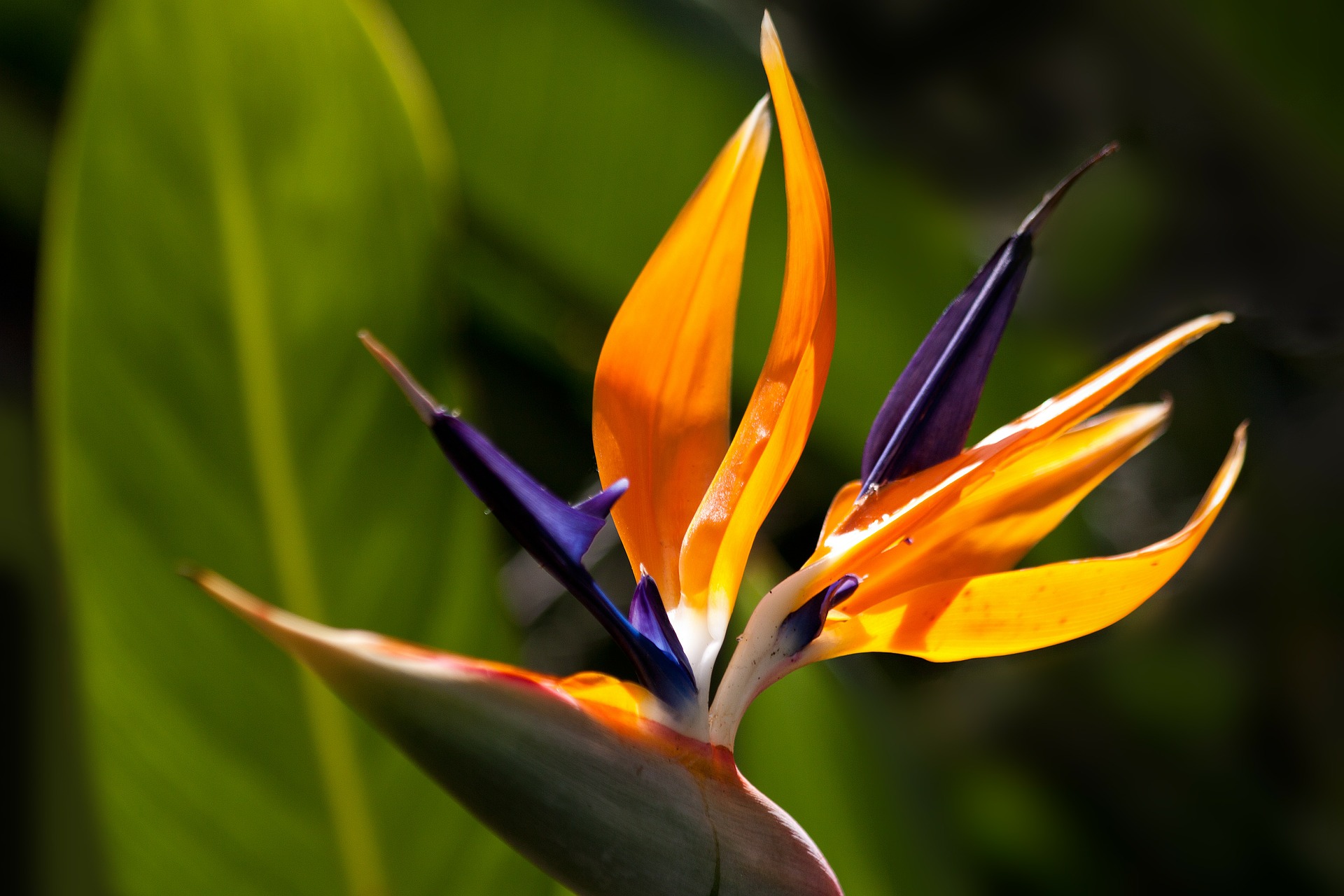 The unique Bird of Paradise is a well-known tropical flower related to the banana plant. This exotic plant will surely add a tropical flair to your low-maintenance Orange County garden. These plants typically flower in the early Spring, and they grow with upright leaves directly out from the soil.
The Bird of Paradise is a crane-looking flower in bright yellowish colors that requires plenty of warm temperatures and sunshine to produce its fantastic blooms. This bold plant is incredibly versatile and would look equally amazing when planted in large groups as a dramatic specimen plant. They are quite large as they grow up to six feet tall and four feet wide.
3. Matilija Poppy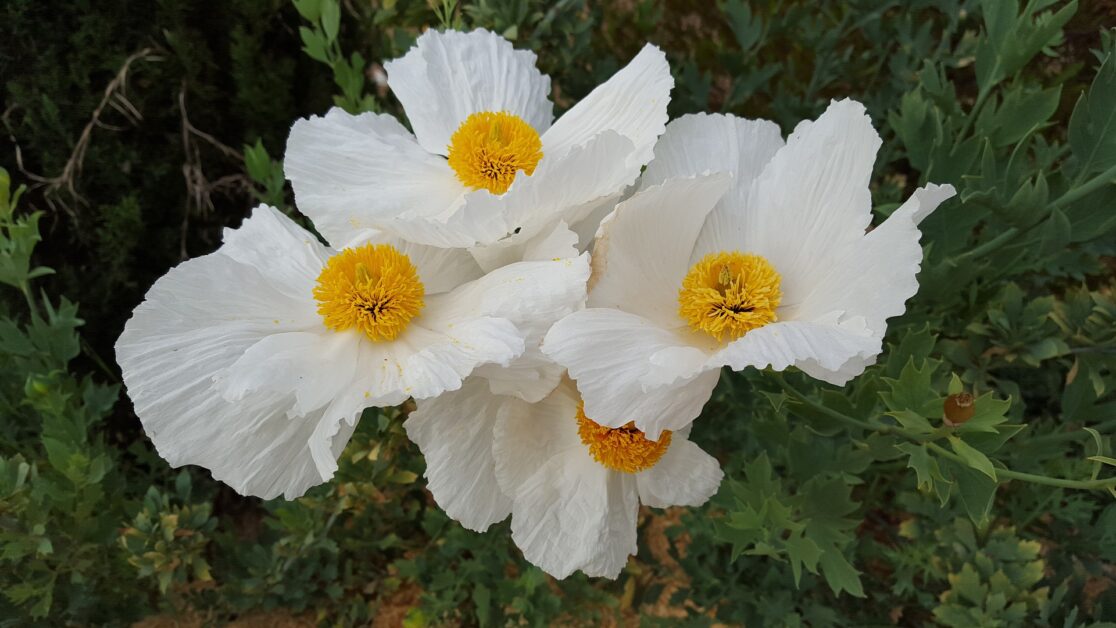 The Matilija Poppy, also called the tree poppy, is native to Southern California. It features a large white flower with six petals and a ball-shaped center filled with bright yellow stamens. The Matilija Poppy has a delicate, creepy, and wrinkly texture but can withstand heavy rain and winds. This flower produces plenty of nectar that attracts bees in the Spring.
Growing between six to nine feet tall, the tree poppy thrives in sunny and dry climates. Also, they can be found among the unique landscape of Southern California, such as dry canyons and even areas that have experienced wildfires. It's important to note that these majestic plants do require a lot of space, so gardeners should make sure they can accommodate them before planting them into garden beds.
4. Bear's Breeches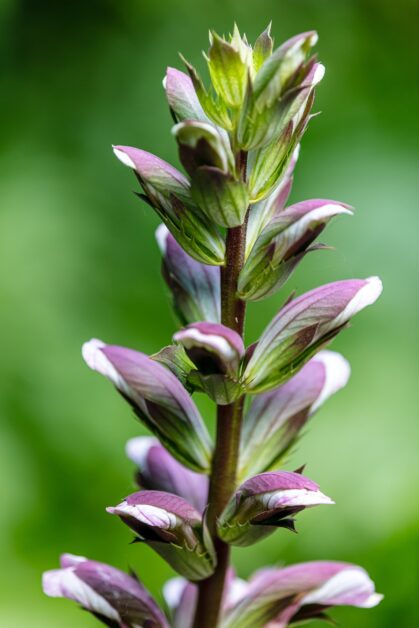 When it comes to tall, attractive, and eye-catching flowers, the Bear Breeches is a perfect choice. These large perennial plants with tall spikes of flowers and glossy green leaves immediately become the center of attention of any garden. They are usually used as architectural plants and can be grown for their foliage alone or the flowers.
Bear Breeches are known for their big, coarse leaves, which add a sculptural form to woodland gardens. These plants can be described as white flowers that grow on three to six-foot-tall flower stalks and are hooded by beautiful purple bracts.
5. California Fuchsia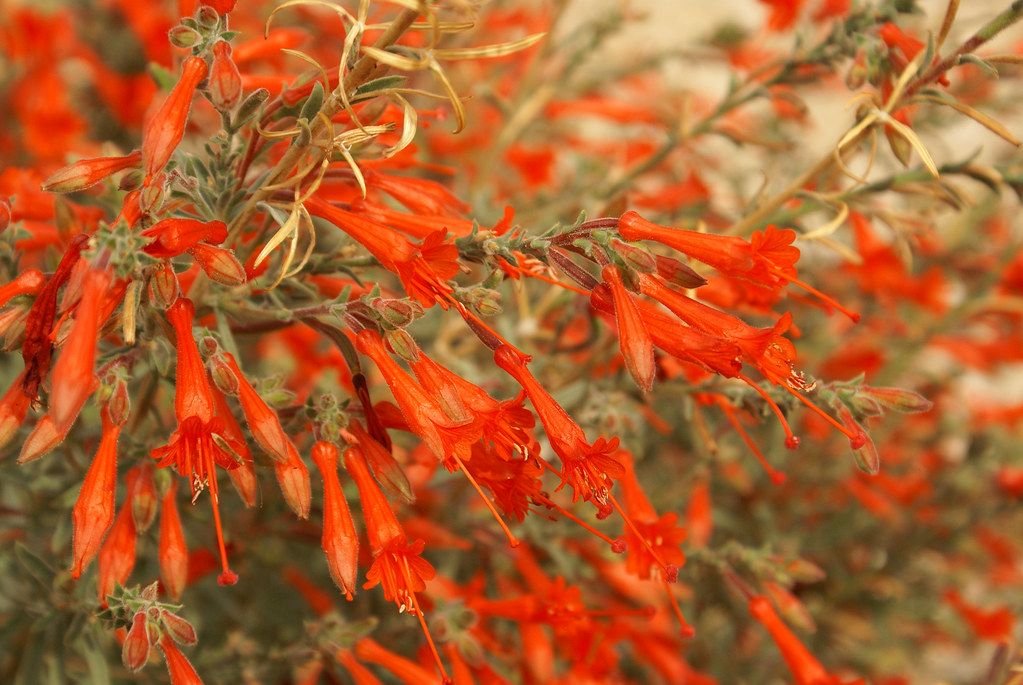 Liven up your garden with some bright orange-red color! A heat-resistant and long bloomer like the California Fuchsia is the ideal plant for an Orange County garden in the Spring. It's native to many dry habitats throughout Southern California, particularly in chaparral and sage scrub environments. The flowers are usually orange-red to scarlet, and they feature distinctive gray-green leaves covered with coarse hairs. They also produce an abundance of nectar, which attracts hummingbirds. The California Fuchsia is best grown under full sun and well-drained soil and can grow up to two feet tall.
6. Kangaroo Paw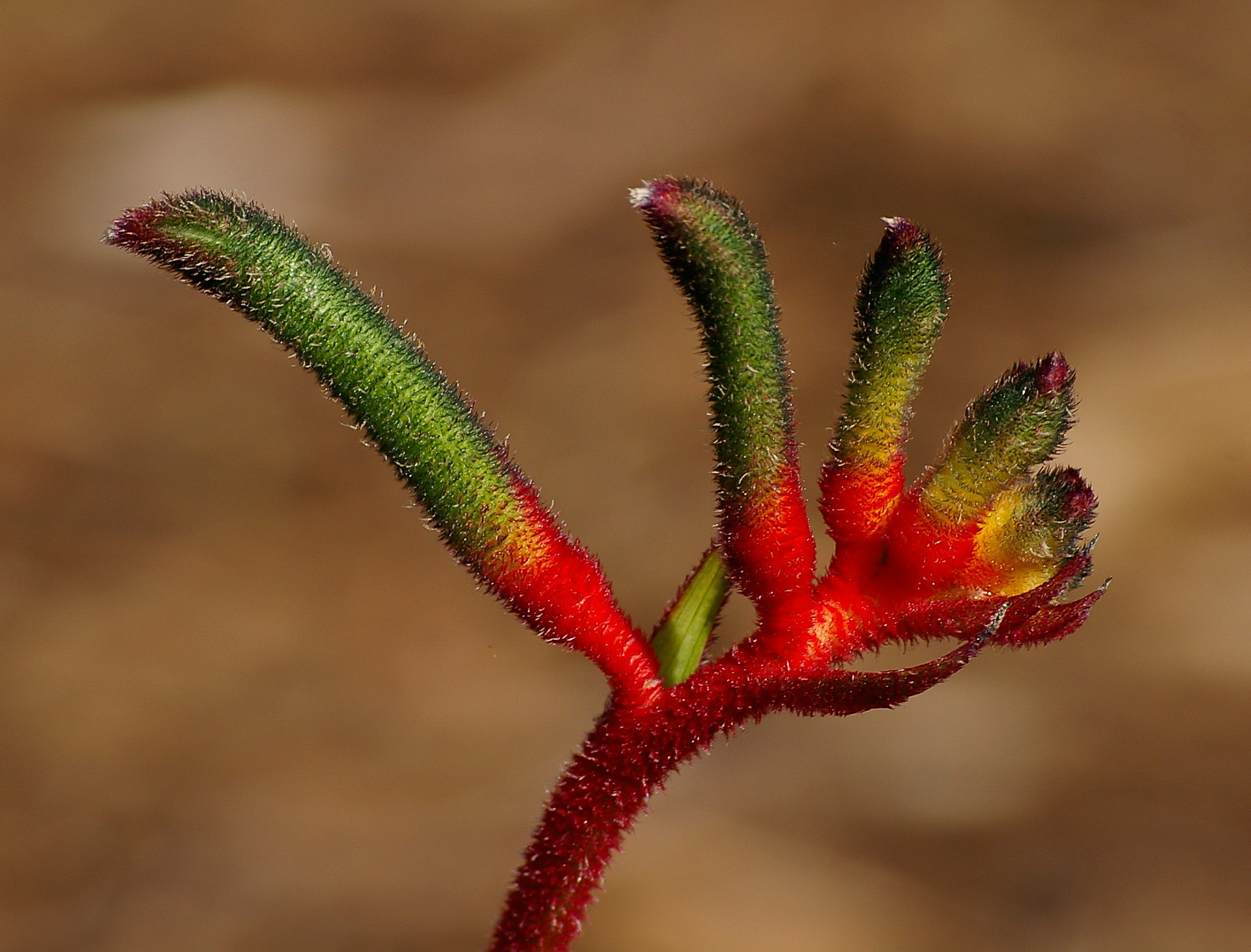 It's safe to say the Kangaroo Paw is one of the most unique and distinctive tropical plants you'll find. These unusual plants have slender, long, and arching leaves similar to the foliage of amaryllis or daylilies plants. These tubular flowers grow on top of stalks in fan-like rows and are covered in soft velvety fuzz, giving them the appearance of a kangaroo paw.
The blooming season occurs in the Spring, and they come in a variety of shades, including orange, purple, yellow, and red. The Kangaroo Paw grows quickly and is quite low maintenance. These lovely plants grow up to five feet tall and grow best under full sun and well-drained soil.
7. Lily of the Nile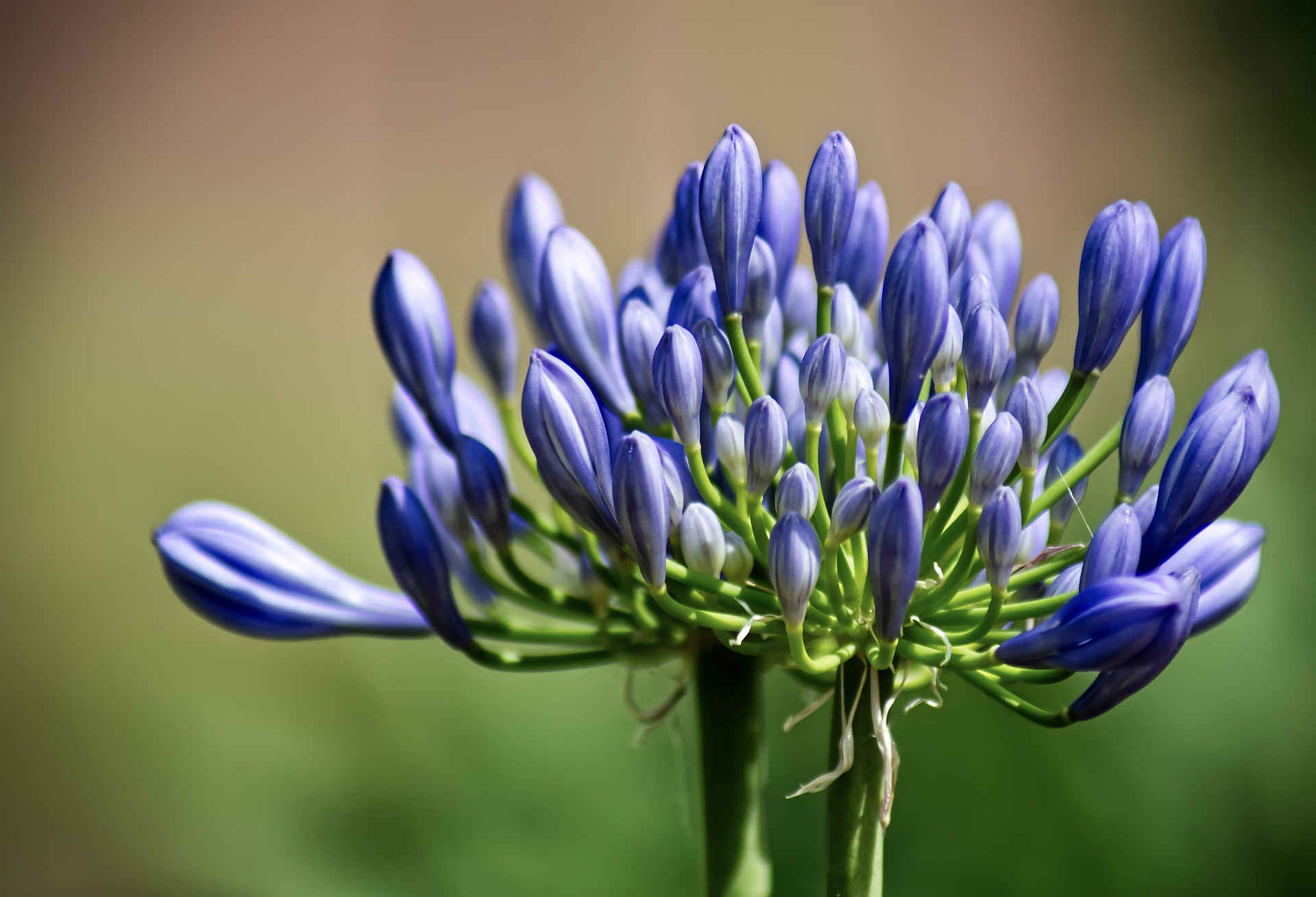 Lily of the Nile, also called Agapanthus, is one of the gems you'll find in Orange County. It's a marvelous perennial plant that blooms between Spring and summer, producing spectacular floral scapes.
This South African beauty has unique features that display masses of stunning white and blue flowers atop a slender and tall stalk. Agapanthus flowering plants reach up to four feet when mature and bloom for a few months.
Because of its relatively tall heights, gardeners can choose to make them a lovely back border or a center price of their garden. For a dramatic effect, plan a large cluster throughout a sunny garden spot. They can also be used in container planting as well.
8. Sea Lavender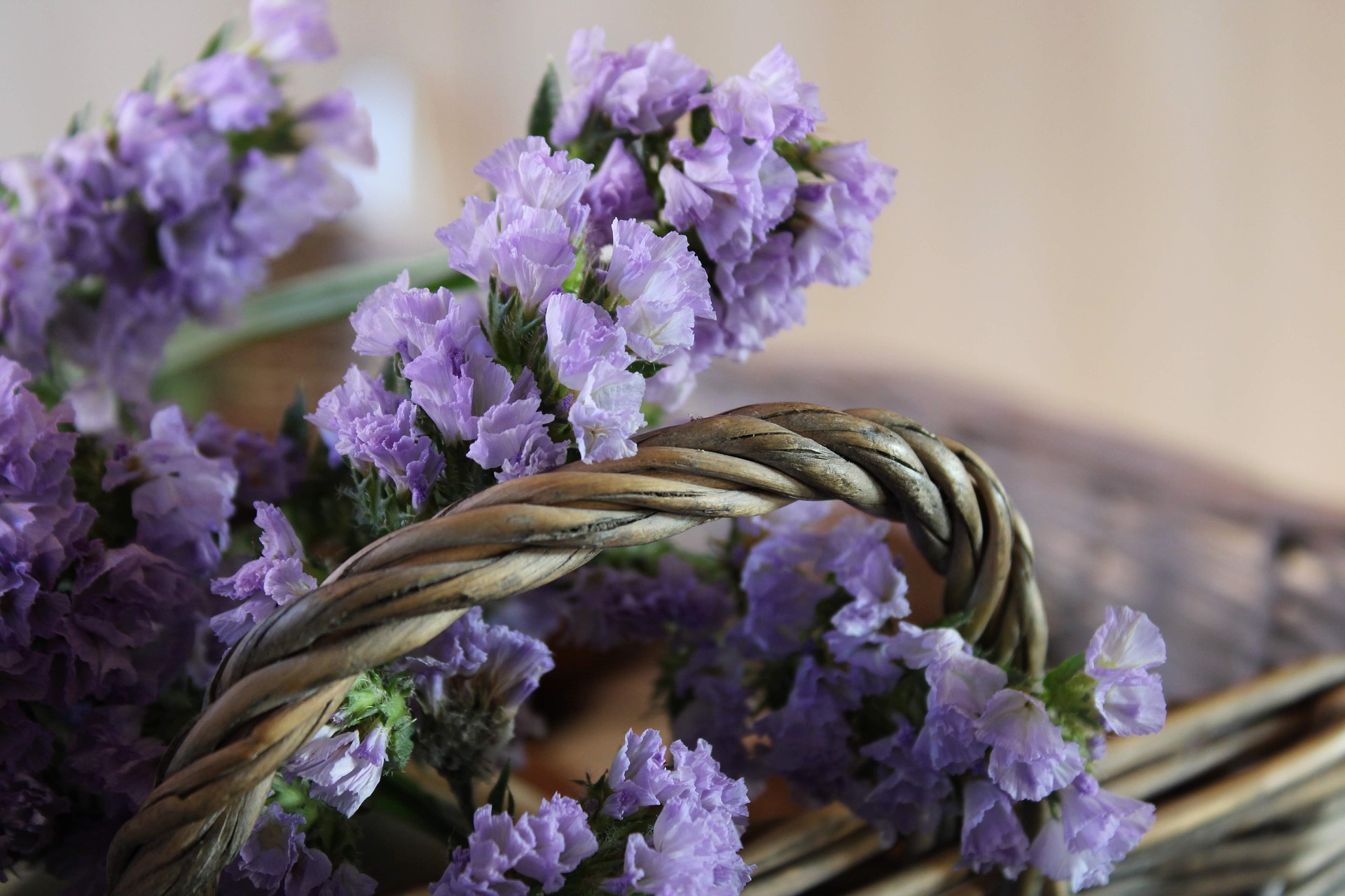 Also known as lavender thrift and marsh rosemary, the sea lavender is a perennial coastal plant typically found growing along the coastal sand dunes and salt marshes of Orange County.
This stunning plant produces purple blooms that appear in the Spring. Not to mention, they're easily recognizable due to their dense, cloud-like sprays of white and lavender flowers. These low-maintenance plants are drought tolerant and deer-resistant, and they attract beautiful hummingbirds to the garden. Although it's usually grown for its gorgeous coral display, its big green paddle-shaped basal rosette leaves create a visually appealing ground cover in the Spring.
9. African Iris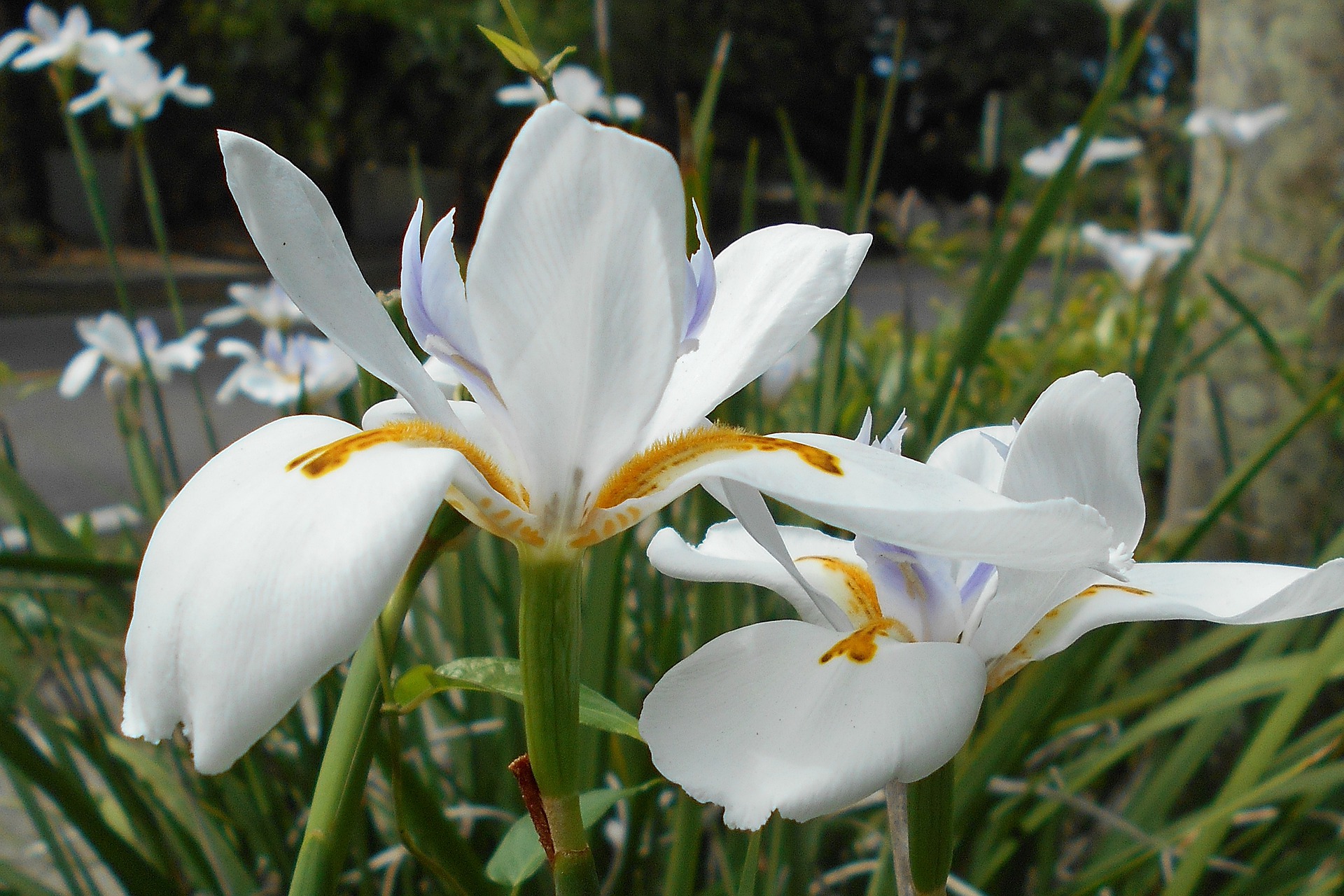 Orange County's dry and often sunny weather calls for low-maintenance outdoor plants that can thrive under tough conditions. Fortunately, the African Iris is one of them. These perennial plants are perfect for stretching down your walkway and can easily mature in hard-to-grow spots bearing dozens of white blooming flowers from Spring through summer.
These eye-catching plants can be described as exotic white flowers with purple-blue, and yellow markings burst from stalks along with evergreen foliage. They can grow in either flower beds or flower pots and are usually between two to five feet. The African Iris is the perfect plan for Southern California as it needs lots of fertile soil and bright sunshine to thrive.