If you're looking for that perfect happy hour spot to unwind and socialize with friends then you're going to want to check out this list of Best Happy Hours in Orange County, CA. Thirty-four incorporated cities call Orange County home, so it's no wonder that such an amazing number of restaurants can be found here. Choosing the best one is the hard part as many O.C. bars, lounges, and restaurants offer breathtaking views, culinary delights, inviting ambiance, and great happy hour menu items with irresistible drink specials. It can be hard to choose so make it a point to visit everyone on the list (maybe not on the same night though).
Check out the small sample of exciting happy hour destinations below and get ready to get happy. Please note that hours and prices are subject to change to check with the establishment before your visit. Have fun and stay safe!
1. Puesto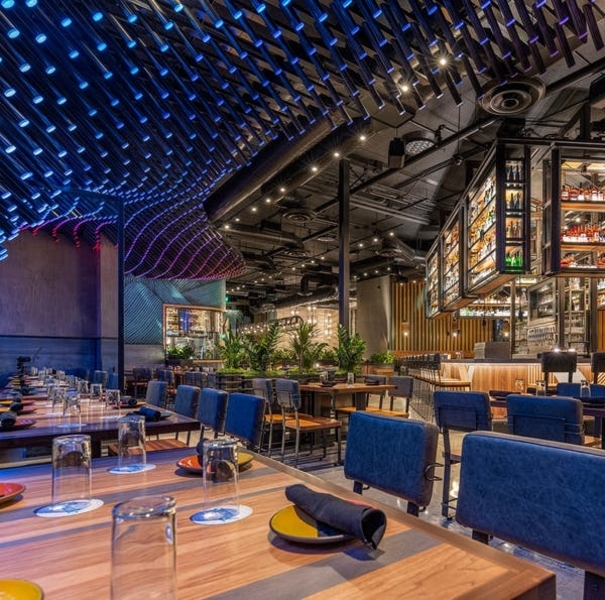 The authentic Mexican dishes and drinks at Puesto reflect its desire to create and serve local cuisine that highlights the people, art, and culture of the city. From creative taquitos, ceviche, and burritos to tacos, you will be so happy you stopped by Puesto, especially during happy hour where you can take advantage of great deals such as $1.50 off tacos, $9 Puesto Perfect Margaritas, $5 Puesto drafts brewed locally, and half off snacks and shares. Puesto has many locations so browse their website for that spot closest to you.
Happy Hour: Monday, Wednesday, Friday, 3 pm-5 pm.
2. The Fifth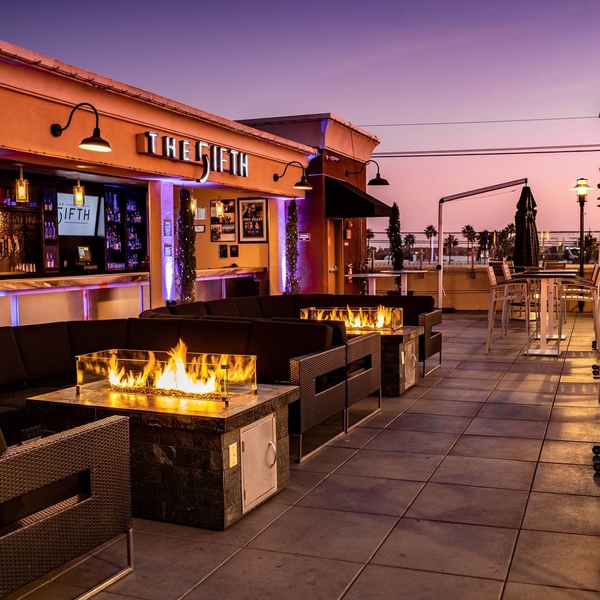 With a 5,000 square foot open-air rooftop, delicious food and desserts, well-crafted cocktails, live music, and views of Disneyland and Anaheim, The Fifth is an unbelievable experience for both Orange County residents and visitors to the area. Relax next to a fire pit during happy hours that features $5 select draft beers, $6 house wines by the glass, $7 well cocktails, and Margaritas, Martinis, or an Old Fashioned. If you're hungry, you're also in luck thanks to cheap eats such as Loaded Tots, Mini Corn Dogs, Ahi Poke Tacos, and Chicken Wings. All "Fifth" Bites are $8.
Happy Hour: Tuesday-Saturday, 5 pm-7 pm
3. Streamliner Lounge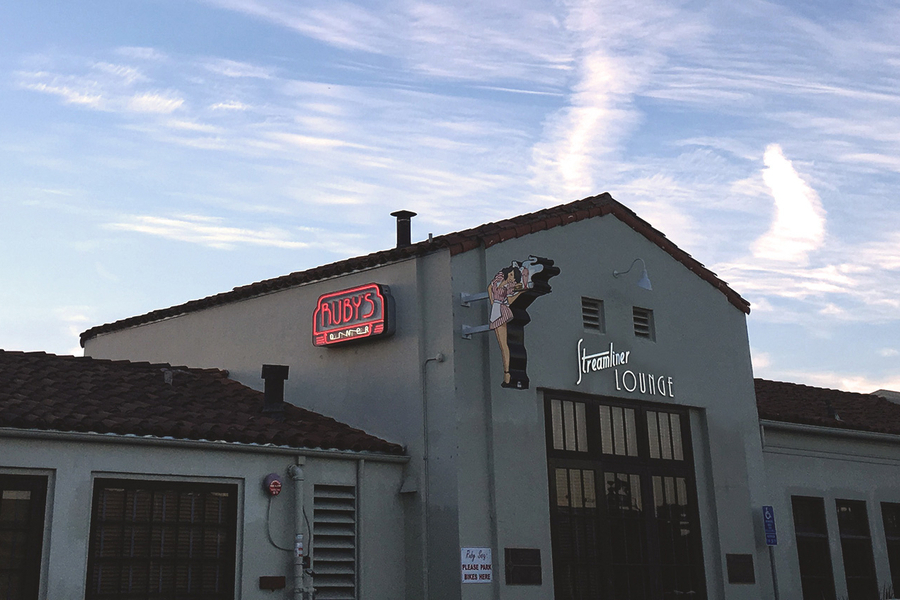 The Streamline shares space with Ruby's Diner in the historic Santa Fe Depot. You can get there by train too as it's located steps away from the Orange Metrolink Train Station. This makes it a great stop for people on their way to and from an Angels game. Baseball fans can celebrate a loss or victory with a few drinks and bites at The Streamliner Lounge happy hour. It's a fun vibe with great food and drinks. Ride the Streamliner happy hour with $2 off all appetizers such as Fried Green Beans and Sriracha BBQ Wings, $4 Bud Light, $6 House Wines, $7 Well Drinks, and $8 Specialty Cocktails. All Aboard!
Happy Hour: Monday-Friday, 3:45 pm-6 pm; Late Night Monday-Friday, 9 pm to close
4. Central Bar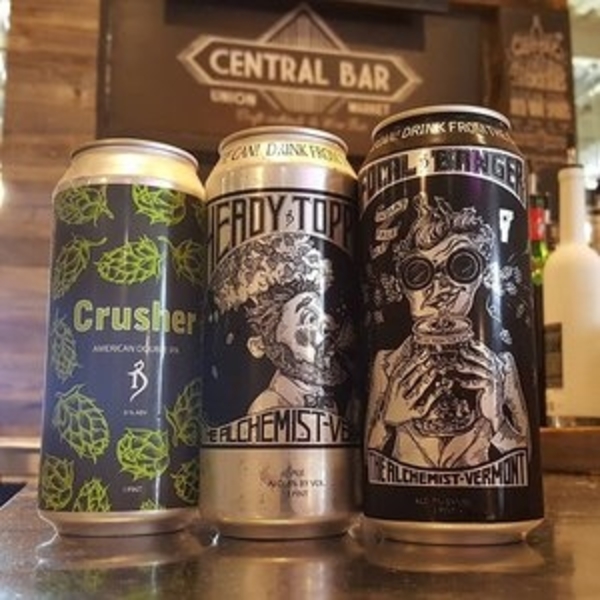 The Central Bar in Tustin believes cocktails shouldn't be pretentious. The bartenders at this spot exude passion and creativity when it comes to creating craft cocktails. Choose a classic drink such as a Bee's Knees, Lemon Drop, or Brown Derby. During happy hour try the discounted Moscow Mule, Old Fashioned, or Old Pal, or choose a $7 Champagne Cocktail or House Wine, and $5 select draft and can beer.
Happy Hour: Monday-Thursday, 4 pm-7 pm; Friday, 4 pm-6 pm
5. Pacific Hideaway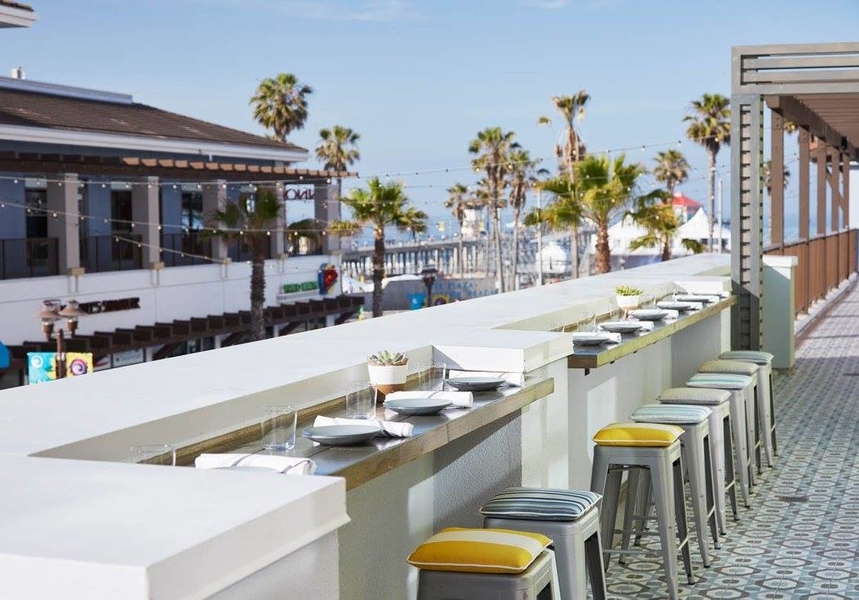 Located in Kimpton Shorebreak Resort, Pacific Hideaway combines sophistication with surf culture. The Hideaway serves dishes inspired by Southeast Asia, Latin and South America as well as the Pacific Islands. Tucked away in a colorful and vibrant space with a patio that permeates relaxation and fun, Pacific Hideaway offers beautiful dishes and creative drinks. At happy hour enjoy $7 Chef's Choice Tacos, Braised Short Rib Fries, Sesame Ginger Pork Dumplings, Wings, or Crispy Cauliflower, $2 off all draft beer, $8 wine, and $10 Choice Cocktail. After happy hour, stick around for the music on Thursday nights!
Happy Hour: Sunday-Thursday, 3 pm-5 pm
6. The Cannery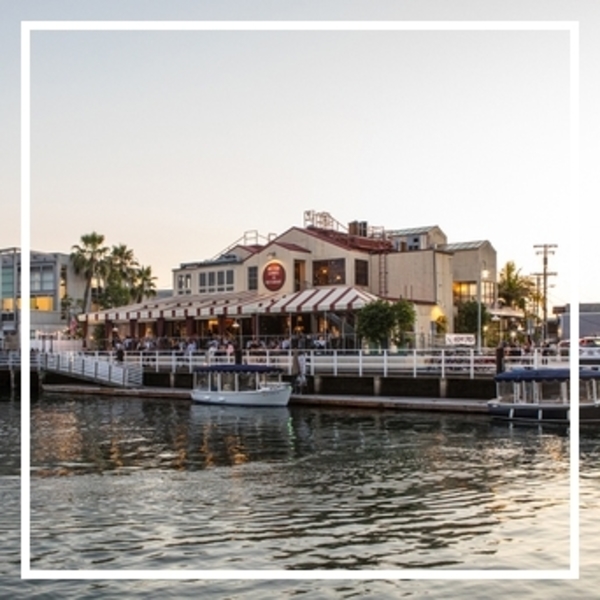 The Cannery has a rich and intriguing history that is told through its food, drinks, and inviting atmosphere. Located on the Rhine Channel in Newport Beach, the Cannery offers patrons expert-crafted drinks and delicious seafood bites in the upstairs Jellyfish Lounge. During happy hour, get $2 off specialty cocktails, draft beers, and wine by the glass, and 50% off select food items like Shishito Peppers, Shrimp Tempura, Beef Sliders, Kung Pao, Sushi, and Sushi Rolls.
Happy Hour: Wednesday-Saturday, 4 pm-6 pm; Sunday, 3:30 pm-6 pm
7. Bar Louie – Tustin

The Original Gastrobar should not be overlooked as a great happy hour destination. Bar Louie always has great food at affordable prices, so stopping by for its happy hour just makes sense. Signature Martini's, amazing cocktails, great beer choices, and the best appetizers around go perfectly with the fun and vibrant setting. You and your friends will not be disappointed!
Happy Hour: Monday-Friday, 4 pm-7 pm
8. The Country Club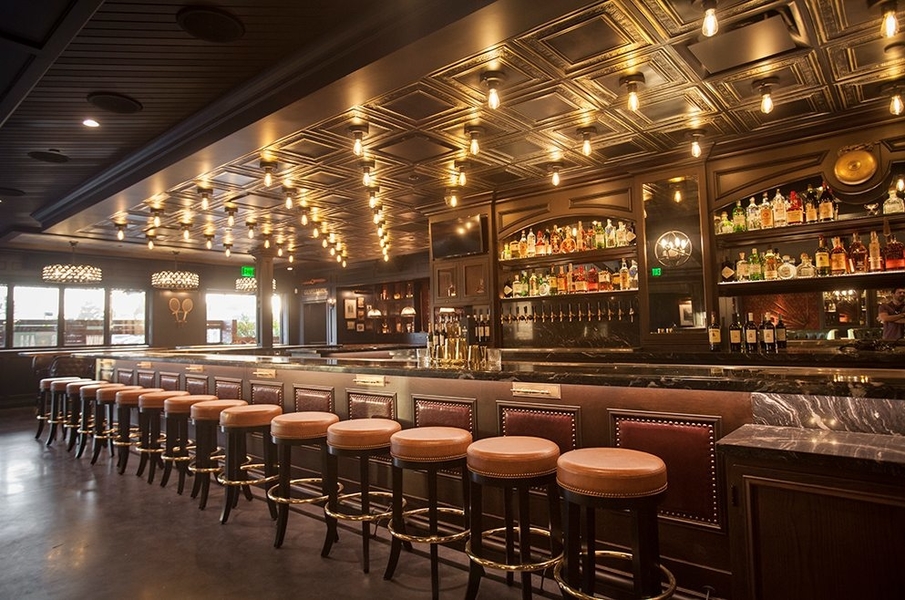 This Costa Mesa establishment is one of the oldest continuously operating drinking spots in Orange County. With some of the best California cuisine, expertly-mixed cocktails, eye-catching bar, and patio, you will want to be a member of this unique club. The Country Club has an upscale feel, but its inviting and relaxing setting allows for a great happy hour experience. At the Club happy hour, you can enjoy $7 wine, $6 draft beers, $8 cocktails, and delectable items like the Westcliff Salad, Korean Fried Tofu Steamed Buns, Steak Tacos, Flatbread, Mac and Cheese, Broiled Wings, and more. If you're in the service industry, stop by during Service Industry Monday for happy hour drink specials and half off regular menu items.
Happy Hour: Monday-Friday, 4 pm-6:30 pm
9. The Bungalow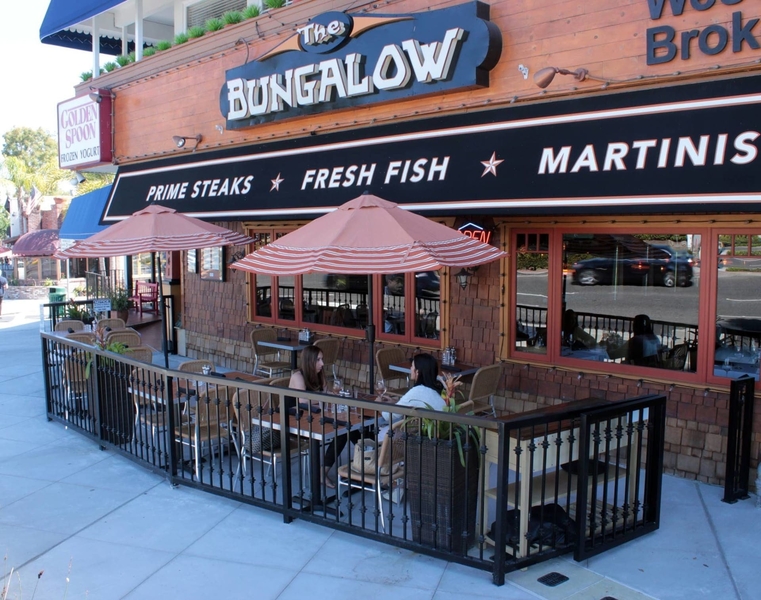 If you are in the mood to soak in the Newport lifestyle, then you must check out Corona del Mar's local hangout The Bungalow. The lively and entertaining atmosphere is ideal for a happy hour gathering of friends. The Bungalow's happy hour menu is impressive and eclectic, so you are guaranteed to find something you'll love. Enjoy the Chicken Quesadilla, Calamari, Mac and Cheese, Flatbread, Sliders, Artichoke, Wraps, Ahi, Steak Sandwich, Beef Dip, Pulled Pork,
Lamb Lollipops, or the Scallop Appetizer.
Happy Hour: Monday-Friday, 3 pm-6 pm
10. Bosscat Kitchen & Libations
Bosscat's mission is to make its unique bar your favorite restaurant and it achieves that goal with its open-spaced environment, high energy, great American comfort food, and an impressive stash of over 300 bottles of whiskey. Bosscat provides contemporary flavor and unique twists to American classics, and its happy hour will excite. $5 select draft beers, $5 well drinks, $5 house wines, $5 Jack and Coke, $7 Moscow Mule, and $7 Old Fashioned will whet your appetite. Move on to the $6 food items like the Dr. Pepper Wings, Short Rib Grilled Cheese, Ahi Tuna Wraps, Pig Pickin' Tacos, Avocado Toast, and the great Butter Burger!
Happy Hour: Monday-Friday, 3 pm-6 pm