Welcome to Orange County, the unrivaled summer destination where adventure and excitement await! This dynamic and vibrant county prides itself on a plethora of summertime activities and events that will surely satisfy your interest and taste.
From indulging in mouthwatering cuisine to experiencing exhilarating adventures and exploring the beauty of nature, Orange County has it all. Here are 7 must-do activities for your ultimate summer bucket list.
Enjoy the Sounds of the Fiesta Music Festival
Date: August 13, 2023
Time: 10 a.m. – 7 p.m.
Admission: Free and open to the public
Address: 100 & 200 Blocks of Avenida Del Mar, San Clemente, CA 92627
The Fiesta Music Festival is a vibrant summer event that presents live entertainment, game booths, and a variety of international food and beverages. You can explore craft and art exhibits, informative exhibits, and even market your own business. Kids of all ages will have a blast in the Kids' Zone area or indulge in fun activities like face painting, jump houses, and more. Free trolleys and shuttles are available for convenient transportation. This lively celebration is an excellent option if you're looking for a free, fun, and relaxing occasion to spend the summer with friends and family.
Explore Aerial Adventure Parks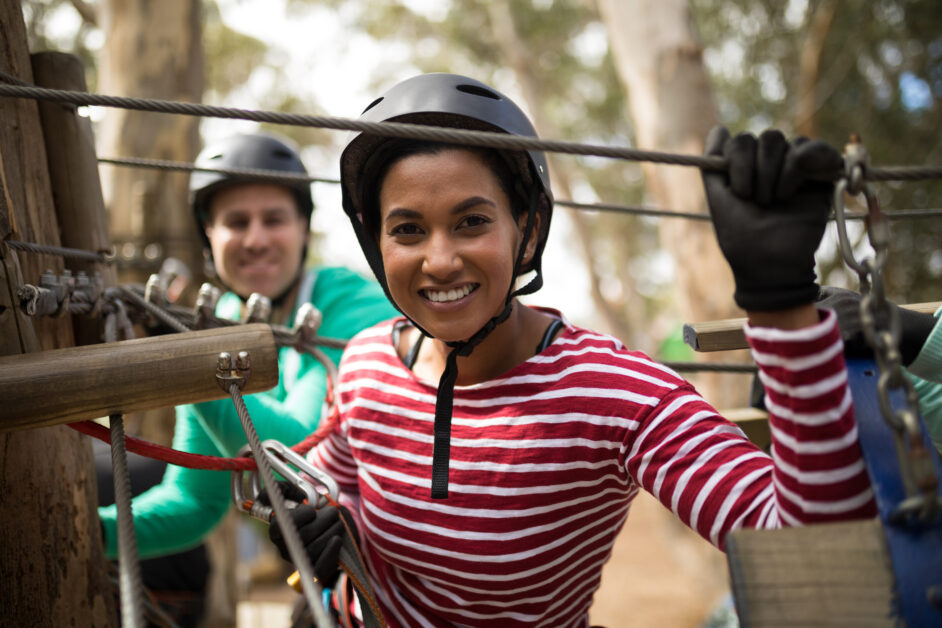 Orange County is home to thrilling aerial adventure parks that will take your senses to new heights. These parks offer exhilarating challenges and activities for individuals of all skill levels and ages. The Orange County Ropes Course, located at the Canyon RV Park, is one of the largest courses west of Colorado. They provide a series of supervised group and individual challenges that promotes teamwork and improves problem-solving skills. This adventure wonderland consists of more than 32 challenges and 2 zip lines extending up to 277 feet each in length. Test your courage, balance, and agility as you conquer the courses, all while appreciating the beautiful scenery of nature.
Mission Viejo's Sky Zone is another exciting option. This indoor park upgrades aerial adventure to the next degree with its numerous attractions. Flip into foam pits, bounce off the walls, and conquer their one-of-a-kind Ninja Warrior-style obstacle courses. Moreover, they also have an air court drop slide, toddler zone, trapeze & swing, battle beam, zip line, and ultimate dodgeball. You'll definitely feel like a bona fide daredevil after this gravity-defying ordeal.
Have a Blast at the Annual Tustin Street Fair and Chili Cook-Off
Date: June 4, 2023
Time: 11 a.m. to 6 p.m.
Admission: Free entrance
Address: El Camino Real & Main Street, Tustin, CA 92780
The Street Fair and Chili Cook-Off is an annual party in the streets of Old Town Tustin. According to the International Chili Society, this event is the nation's largest one-day chili cook-off. It highlights a wide array of activities, including a salsa competition and a chili cook-off. Various food, chili, beverage, craft, and non-profit booths are also available. Live music is featured on the event stage as well as a Kids' Fun Zone with bounce houses, entertainment, and games. Moreover, there are several popular contests at the event such as dog costume contests, a beer stein holding for 21 and up, jalapeno eating contests (adults), and watermelon eating contests (kids).
Live it Up at The Fountain Valley Summerfest
Date: June 15 – 18, 2023
Time: 5 p.m. – 11 p.m. (Thursday & Friday), 2 p.m. – 11 p.m. (Saturday), 12 p.m. – 8 p.m. (Sunday)
Admission: $5 (general admission), $25 (unlimited ride wristband), free parking
Address: Historic Marietta Square and Glover Park, Marietta, GA 30060
This annual four-day event, Fountain Valley Summerfest is highly popular and anticipated in Orange County. It features food vendors, games, live music, a fireworks show, and carnival rides. Rock along the diverse line-up of live concerts on their Main Stage like Tijuana Dogs, Stones & Stewart, and Urgent LA. Come and support the array of talented performers on the Community Stage, featuring local area music groups, dancing troupes, and theater groups. Don't forget to witness the free Fireworks Show on Friday and the Drone Light Show on Saturday. Making the most of this Summerfest is a great way to celebrate a fun-filled summer.
Sign Up for Summer Camps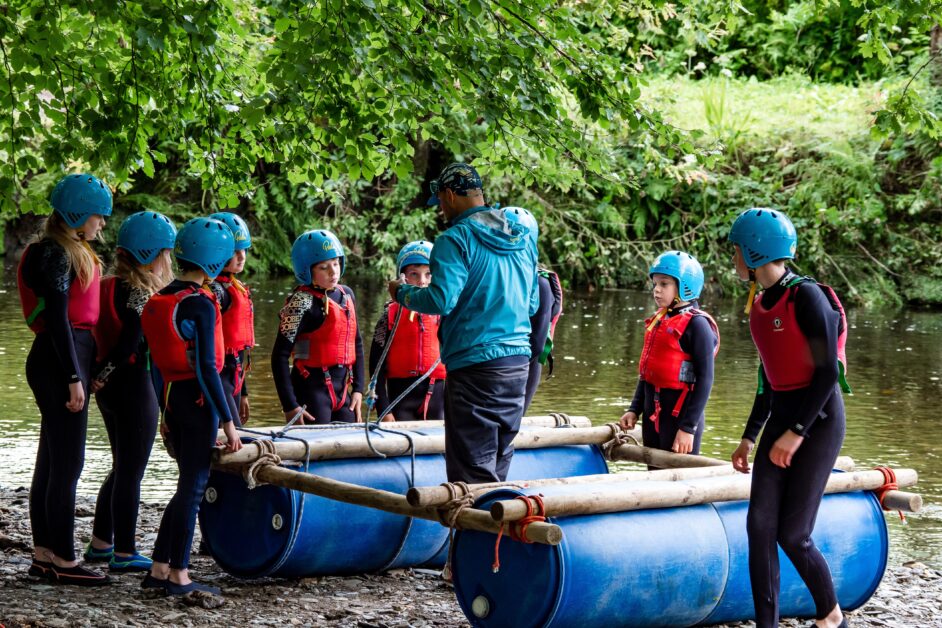 As you plan your ultimate bucket list, remember to consider the amazing and numerous summer camp options for your kids. The JP's Surf Camp in San Clemente is the ideal choice for a unique aquatic adventure. The camp caters for kids and teens ages 6 – 16. Campers will have the opportunity to learn surfing or improve their surfing skills. Aside from that, they offer other activities like beach games, swimming, and boogie boarding.
If your kids love the outdoors and adventure, Camp E.L.K. is the camp to be. This camp offers several programs which include day and overnight camp options, specialty programs (sports camps, outdoor leadership, and environmental education), and traditional summer camp activities (campfires, swimming, arts & crafts, scavenger hunts, star gazing, hiking, and more). Additionally, the camp is located in San Gabriel Mountains so your kids will surely be mesmerized by the stunning views of the surrounding valleys and mountains.
Immerse Yourself in Nature
For outdoor enthusiasts, Orange County's natural wonderland has endless delights. Venture into the spectacular hiking trails of the Carbon Canyon Regional Park and Aliso and Wood Canyons Wilderness Park that roam around the picturesque parks of the county. As you stroll through lush forests, immerse yourself in nature's tranquility, encounter interesting wildlife, and witness breathtaking vistas. For water lovers, the popular Greenwood Lake and Dana Point Harbor beckon with a variety of water activities. You can enjoy the fresh water by paddleboarding, boating, or kayaking, or simply bask in the sun and relax on the shore.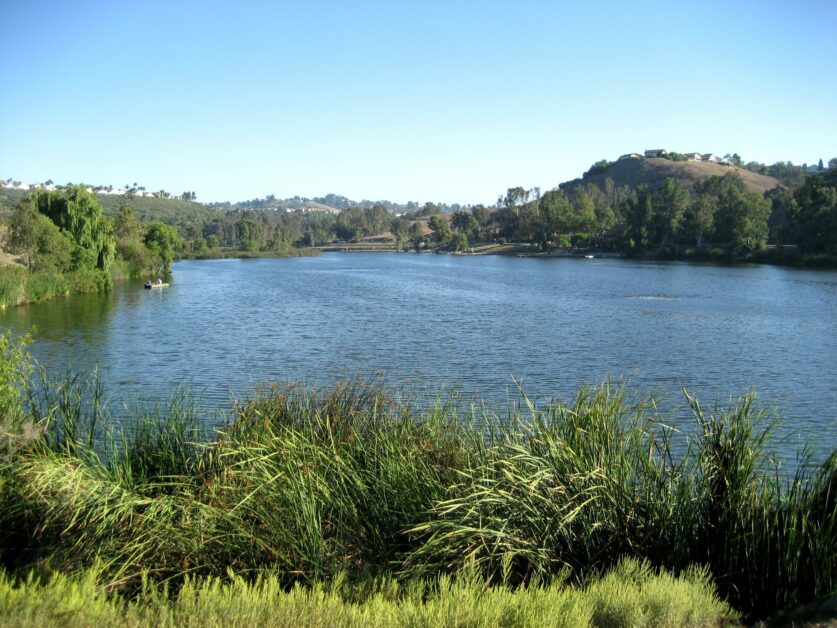 Orange's aquatic playgrounds offer something for everyone to enjoy, whether you're planning a peaceful day around the edge of the lake or an exciting water adventure. Furthermore, family-friendly spots and outdoor picnic areas such as Laguna Niguel Regional Park, Bluebird Park, and Great Park are scattered all around the county. Relish your packed picnic feast, unwind on a cozy blanket, and bask in the warmth of the summer.
Have Some Family Fun
Embark on the cruise of discovery and laughter as you and your family explore the vibrant attractions in Orange County. To start, young minds can immerse themselves in educational adventures, interactive exhibits, and creative play at Discovery Cube Orange County. Apart from their diverse exhibits, they also offer special events and programs throughout the summer, including art classes, live science shows, and planetarium shows.
Continue your journey at the many playgrounds and parks in the area, where kids can climb, swing, and slide to their heart's content, while adults can join in the fun or just relax in the shade. Some of the best children's parks include Hudson River Park, Huntington Central Park, and Irvine Regional Park.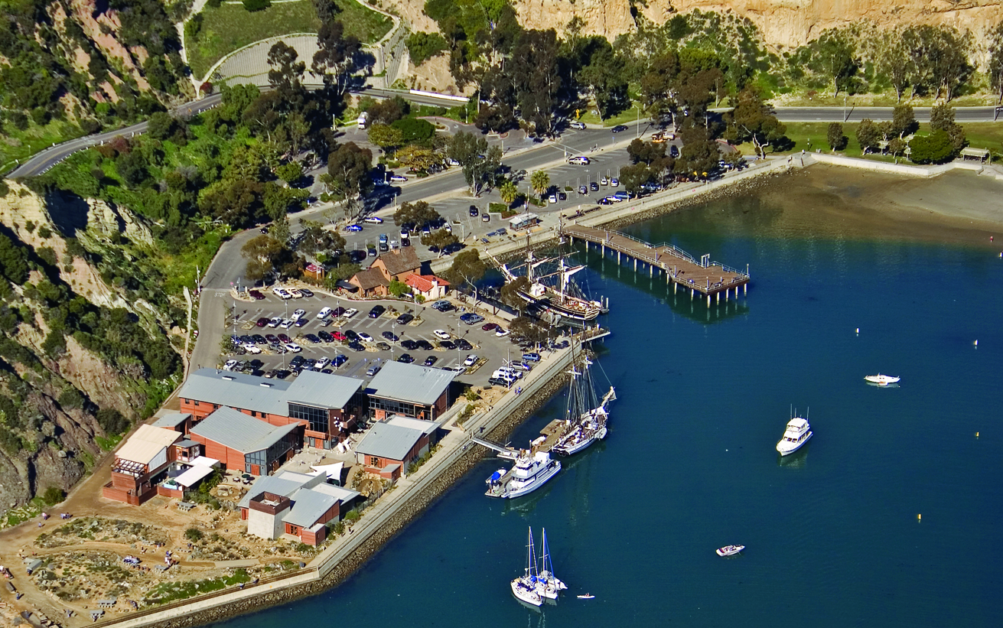 Visit the Zoomars Petting Zoo, The Reptile Zoo, and Ocean Institute to appreciate, learn, and create lasting family memories with aquatic, feathery, or furry friends.
Enjoy friendly competitions on go-kart tracks and mini-golf courses at Camelot Golfland and K1 Speed in Anaheim. From heart-pounding escapades to educational exploration, the county promises the best and most refreshing summertime recreation for the whole family.
The Bottom Line
Orange County is undoubtedly a summer paradise packed with unforgettable experiences and exciting opportunities. With a commitment to family enjoyment, education, and nature, Orange offers an array of summertime activities to cater to every age group and interest. Now is the perfect time to plan your summer adventures in this remarkable haven that promises a summer brimming with endless possibilities, excitement, laughter, and cherished memories.