Valentine's Day is a day of romance, for sure, however, it can be nerve-wracking trying to come up with the perfect activities. You want to create the right mood of romance, but you also want to have a fun, memorable experience. Dinner and drinks are always a good idea, but other activities include live music, dance, or creating something together. Valentine's Day isn't just about couples in love either. It can include a night spent with friends too. Here is a list of activities you can do with your significant other or a group of friends in Orange County, CA this Valentine's Day?
Go Out to Dinner
Montage Laguna Beach Dining
The Montage Laguna Beach resort is perched on a bluff high above the Pacific making it a beautiful spot to stay while indulging with your loved one this Valentine's day at The Loft. Situated on the fourth floor, the Loft restaurant featured stunning panoramic views that create a perfect backdrop to your flavorful American cuisine. The dinner on the 14th will feature a four-course meal accompanied by live entertainment. The dinner runs from 5 pm to 10 pm, and the cost is $155 per guest. Also, enjoy a wine pairing for $55 per guest.
Candlelight Dinner at the Orange County Mining Co.
Orange Mining Co. is an American steakhouse that provides a rustic, relaxing, and casual experience to guests. They provide the best quality meats, seafood, poultry, rich desserts, eclectic wines, and cocktails. Enjoy a special Valentine's Day dinner, where they offer their dinner menu along with a filet and lobster special. Their Valentines Day dinner is $170 per couple, which includes two filet and lobster plates, a bottle of champagne, and a special dessert. Also, each couple will have a special view of Orange County along with their lavish dining experience.
[Orange County Mining Company]
Valentine's Day Dinner at Mozambique
Mozambique provides Orange County with top-of-the-line wood-fired steaks, seafood, and other sumptuous meals. Their cuisine is inspired by the bold spices, flavorful food, and the spirit of South Africa's seaside restaurants. That's why many of their signature dishes include a special South African pepper called the Peri-Peri.
On Valentine's Day, they are offering a $95 Prix Fixe four-course meal that includes a wide array of delicious food. On top of that, they have live acoustic music on the rooftop with Justin Abrams and Scott Carter as their performers. Their four-course entre includes savory foods like Chilean sea bass, steak, and lobster, 14 oz. prime New York strip, lemon-crusted halibut, grilled prawns, peri-peri chicken, and more. Desserts include Portuguese hot butter pudding and flour-less chocolate ganache.
Do an Activity
Valentine's Day with Katherine Jenkins
Classical music and opera are the perfect mood-setter for Valentine's Day. Jazz up the classical experience by listening to a live opera performance. At the well-known Segerstrom Concert Hall, Katherine Jenkins, a leading pop-opera star, will be performing romantic favorites. She'll be performing some of the most timeless songs, such as "Moon River" from Breakfast at Tiffany's and "When You Wish Upon a Star" from Disney's Pinocchio. She'll also be singing selections from a new album like the Cinema Paradiso. Tickets start at $35, and the event takes place on February 11th and February 12th at 8 pm.
[Valentine's Day with Katherine Jenkins]
Newport Beach Gondola Ride
Give the gift of luxury and adventure with the Newport Beach Gondola Ride. This ride takes you straight to Venice with tons of memorable sights to see and a lavish experience in the boat. Choose from many upgrades like custom love notes in a bottle, scattered rose petals, chocolate enhancements, and a signature take-home blanket. With gentle music, breathtaking sights, and amazing company, it's a memorable outing that the two of you won't forget.
Tickets for two passengers are $185 for two passengers and $25 for each additional passenger. There are many available rides throughout the day from February 12th through February 14th. Each boat seats a maximum of six passengers, which helps to increase the intimacy of the occasion. The ride also offers inclusions such as gourmet chocolate, San Pelligrino sparkling water, and your choice of sparkling cider.
[Valentine Cruise | Gondola Adventures Newport Beach]
Experience a Thrilling Adventure at Knotts Berry Farm
Valentine's Day isn't just about you and your spouse. It's about cherishing all of the people you love. Bring your family to Knotts Berry Farm, where they are currently celebrating the beloved Peanuts characters. Guests can step inside the world of Charles M. Schulz comic strip and relive the story from the character's perspective. You'll find your favorite peanut characters such as Snoopy, Linus, Charlie Brown, Lucy, and the rest of the gang as they take over Knotts Berry Farm.
One of the new attractions is Camp Snoopy. Enjoy the interactive character experiences, animated photo opportunities, festive Peanuts-inspired decor, playful shows, and delicious theme treats. Create new and everlasting memories with your family at Knotts Berry Farm.
Stay at Home
Fondue for Two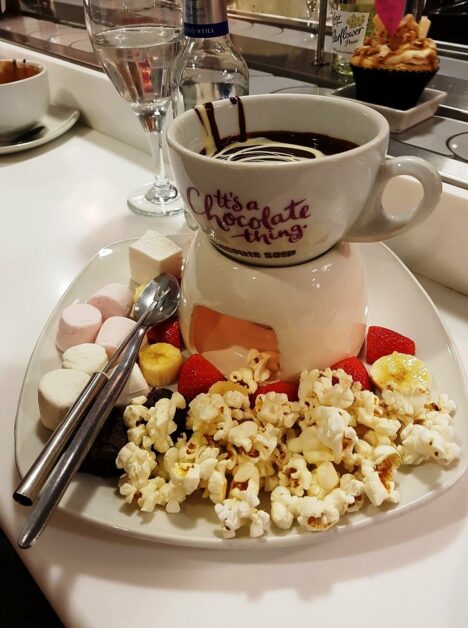 Valentine's Day is coming, and there's no way you can leave out chocolate! Chocolate fondue is a yummy and fun social dessert that can bring people together. Everyone gathers around a fondue pot full of chocolate and dips their yummy treats while chatting. Spend your Valentine's Day at home with friends or your partner with a fun fondue experience! Throw some red roses, strawberries, ribbons, and Valentine's day cards to turn dessert into a fancy occasion. Perhaps, add white chocolate chips, coconut oil, whipping cream, and savory milk chocolate cream to make the perfect fondue.
Make a Relationship Scrapbook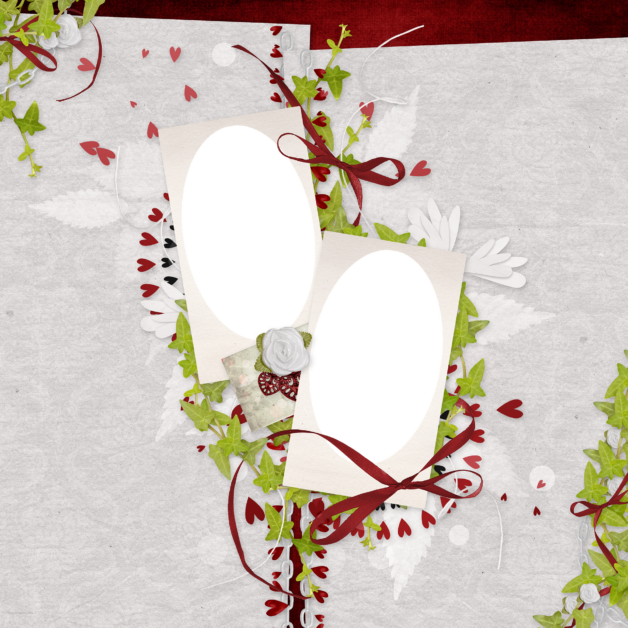 What better way to celebrate Valentine's Day than to look at some of your favorite moments together? There are many online websites you can use to build your own printed scrapbook. Make sure to include your favorite photos from date nights, eventful moments, vacations, and everyday stuff. Make sure to leave a thoughtful message in the scrapbook. For example, share how you cherish these moments together and what they mean to you.
Camp Out in Your Home
If you'd prefer not to venture outdoors in February, you can create a camping experience right in the confines of your home. Recreate the stargazing inside using a night sky projector. Make sure to load up on cozy blankets and pillows. You can set up an indoor fire pit and cook up your own gourmet s'mores. Top off the evening by opening a bottle of bubbly and enjoying night movies or games.
If you're lucky to have a gorgeous balcony or backyard, set up a picnic outside. Impress your partner by adding a delicious charcuterie board. Remember to stuff your picnic basket with valentine's day treats and snacks!