Southern California may not be known as a winter wonderland, but there's still plenty of activities to keep you busy this winter, and snow-capped mountains are never far away. Where else can you take a morning stroll on an ocean beach (maybe not in a swimsuit though) and then hit the slopes in the afternoon? Yes, winter in Orange County is not a bad deal. To help you decide how to spend your time this winter, we've put together a list of the best activities to do within two hours of Orange County. Let us know which ones made your list!
1. Travel to Big Bear Mountain Resort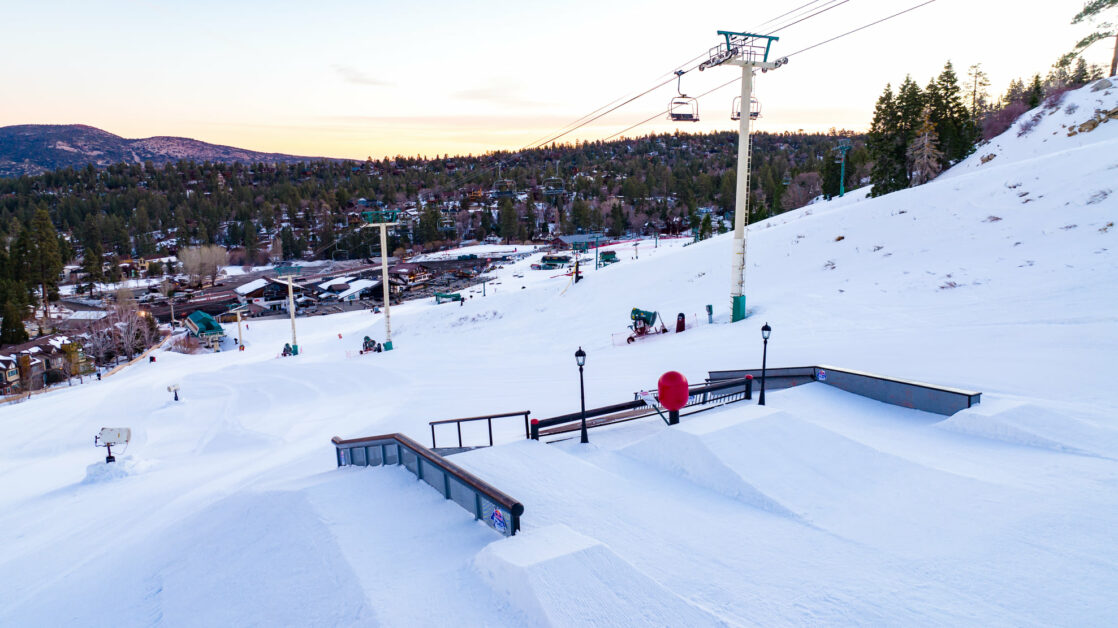 While winter temperatures in Southern California are typically cool to mild, that doesn't mean we can't enjoy snowy adventures. In fact, Big Bear Mountain Resort is just a two-hour drive to the northeast in the San Bernardino Mountains. Visitors have a choice of two gorgeous resorts, Bear Mountain and Snow Summit. For just $59 for adults and $25 for children, visitors can purchase a ski lift ticket with access to either. A shuttle is available to traverse the short two-mile distance between the two. Ski the day away then head home or book lodging in a cabin or at the hotel and enjoy food from several outdoor food concessions or indoor dining options.
2. Journey to Lake Arrowhead Resort and Spa
With the San Bernardino National Forest so close, why not take a leisurely drive through the San Bernardino National Forest up to Arrowhead Lake. While you're there, visit the Lake Arrowhead Resort and Spa for some well-deserved post-holiday relaxation. Book a room and stay awhile so you can take full advantage of the resort's wellness center and luxurious accommodations. Dining options include Bin 189 serving breakfast, lunch, and dinner with a menu of classic American fare or enjoy an intimate dining experience with friends in the Magnum Private Dining Room. And be sure to take advantage of all the spa has to offer with body treatments, massages, and facials.
3. Stay at the IdyllWild Inn
A two-hour drive east from Orange County brings you to the San Jacinto Wilderness which is located in the San Bernardino National Forest. There are plenty of options for camping, hiking, and enjoying nature, but serious winter adventurers will want to try their hand at rock climbing on Tahquitz Rock. However, if you prefer something a little less risky, book a stay at the Idyllwild Inn. Set up base in one of the inn's rustic cabins and explore the various dining and shopping options the town of Idyllwild has to offer.
4. Explore the City of Palm Springs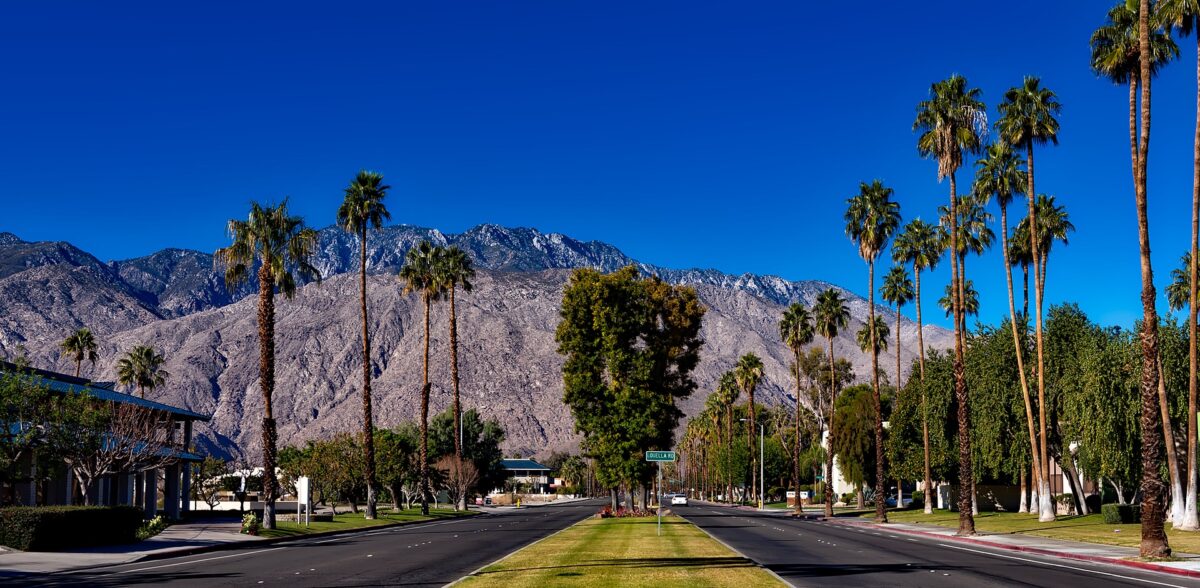 If you're heading east from Orange County, make a stop in Palm Springs and enjoy many of the shopping, dining, and nightlife the city has to offer. It's a great way to de-stress after the holidays as you take on the winter ahead. While you're there, visit the Palm Springs Art Museum and enjoy their collection of desert landscape paintings. Take a hike through Indian Canyons or take a ride on the Palm Springs Aerial Tramway. This rotating tram car is the world's largest and covers a two-and-one-half mile distance through Chino Canyon. Once you're at the top, after climbing to an elevation of 8,516 feet, you can take in the view from an observation deck, visit the natural history museum, and one of two restaurants located at Mountain Station.
[​​Palm Springs Aerial Tramway]
5. Balboa Park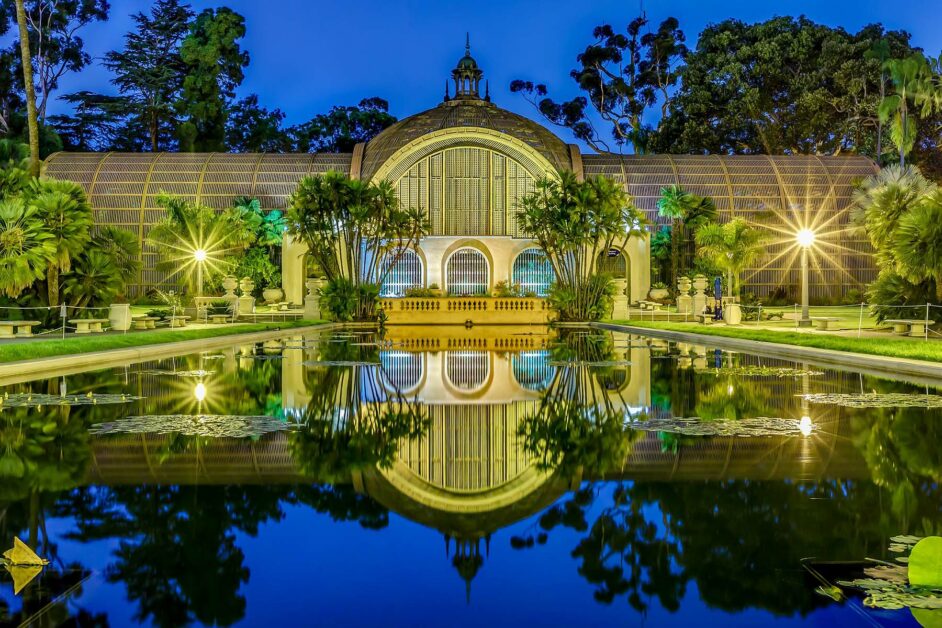 For a cultural outing that's just two hours from Orange County, a drive to San Diego's Balboa Park is well worth your while. There's a lot to do at the park. That includes 17 museums as well as the San Diego Zoo. Take a stroll through the Park's 1,200 acres and enjoy its many beautifully kept botanical gardens. The park has served the people of San Diego for over 150 years when civic leaders established the park on a mesa overlooking the city. It's free to enter the park but admission to the various museums vary. The park is located close to all of the dining and shopping downtown San Diego has to offer.
6. Enjoy an Adult Beverage
You don't have to drive two hours out of the county to have fun this winter. The craft brewery craze is going strong in Orange County with dozens of options for enjoying tasty adult beverages. For example, the Stadium Brewery in Aliso Viejo offers 60 craft beers on tap while the city of Anaheim is home to All-American Brew Works serving American-style lagers and ales, of course. While in Anaheim, you can also visit Asylum Brewing for an IPA or Ballast Point for a porter or an amber ale. Enjoy yourself this winter, but of course, we encourage everyone of the legal drinking age to drink responsibly.
[Orange County Breweries | Enjoy OC]
7. Take the Kids to SnowFest in Lake Forest
Kids love snow, it's a natural fact. That's why SnowFest in Lake Forest is a popular activity for kids and you don't even have to leave Orange County! The fest takes place on Saturday, January 29 this year. For one day a year, it snows in Orange County (with a little help from a snowmaking machine). The children of Southern California can experience what kids in colder parts of the country get to enjoy in the winter: sledding. Sleds are provided for the price of a seven-dollar wristband. There will also be a free snow play area for children under ten.
[Snowfest in Lake Forest – Kidsguide]
8. Eat Amazing Food at Orange County Restaurant Week
As winter comes to a close in late March, there is one more event to look forward to. That's OC Restaurant Week which is scheduled for March 6 – 12, this year. Some of the best restaurants in the county participate in this event serving an array of food from Mexican (Taco Rosa) and Japanese (Gyu-Kaku) fare to cuisine inspired by the Mediterranean (Casablanca) and East Africa (Mozambique). Visit an old favorite or try something new every day of the week.
9. Get Your Heart Racing at the Lucas Oil NHRA Winternationals
You may not consider auto racing a winter activity, but it's an exciting sporting event that will drive away those winter doldrums. Hang on until the weekend of February 17-20 then head out to the Auto Club Raceway at Pomona for the NHRA Winternationals. Orange County is the traditional spot for this annual event that kicks off the NHRA Camping World Drag Racing Series season. Free admission for kids under 12!